The same song sounds completely different under different circumstances
This should (finally) be about music again. In my life I have sung and made music in many wonderful places and with very different people. And each time something new, something very unique came into being. The same song can have a completely different feeling, depending on the place and the combination of musicians. And depending on the mental (and instru-mental) mood. It is fascinating what effect the environment has on the feeling for sound and the production of sound, and how it influences the mood. Both that of the instruments and that of the people.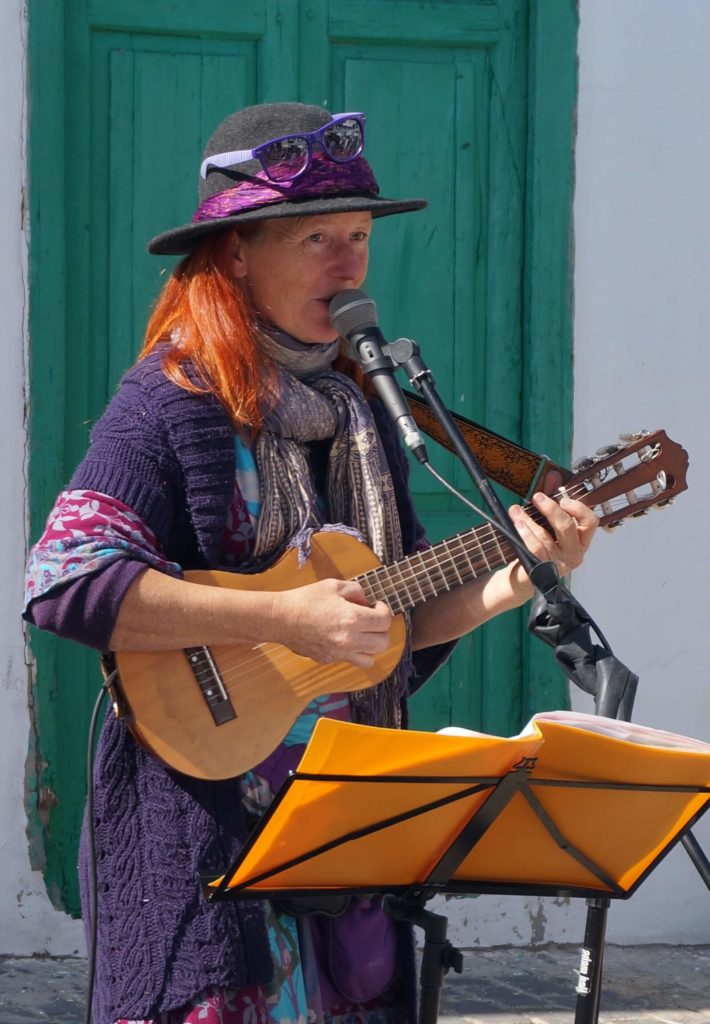 In Lanzarote I rarely feel like yodelling
As a musician, of course, one can always close one's eyes and dive into one's own fantasy worlds, which is often especially useful in an undercooled technically equipped recording studio. Nevertheless, the real sound of the room remains. It simply sounds different in the living room than in the kitchen. In the mountains differently than by the sea. And that also influences how the musical conversation with the fellow musicians unfolds and whether melodies emerge spontaneously (and if they do, then which ones). If you continue this line of thought, the question arises whether it makes a difference in which country the musician is located. On Lanzarote, for example, I really don't feel like yodelling most of the time. There, I'm suddenly drawn to Spanish music or Cuban boleros. I would like to introduce you to a few very different facets of my musical life and hope that you will find it entertaining and enjoyable. Let's go.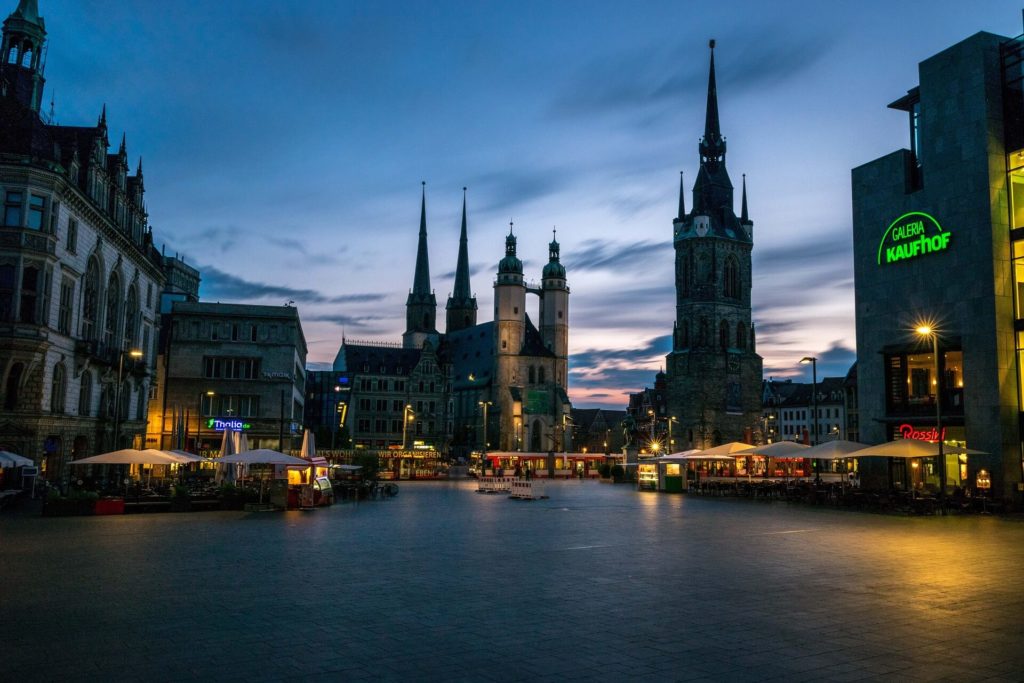 Jazz is at home in Halle an der Saale
The oldest recordings I have are from my time in Halle, where I studied art at Burg Giebichenstein. The Wall was already down, but the East German spirit was still floating around everywhere. Unlike today. In this case, that is meant in a positive way, because "in the East" there was an incredibly vital jazz culture that inevitably drew me into its wake. Without thinking about it and without noticing it, I surrounded myself more and more with musicians who still had that old jazz feeling in their blood. You already know one of these veterans of the jazz scene in Halle from the article "Can a Hessian yodel? The bass player Peter Häseler. If you want to know more about him, just click on his name. His website will open.
I have prepared an excerpt from "Sweet dreams" for you, recorded in a studio in Halle. Playfully, without prior rehearsal, curiously listening to each other. That's how I like it best, because then unexpected things can develop.
Sweet Dreams: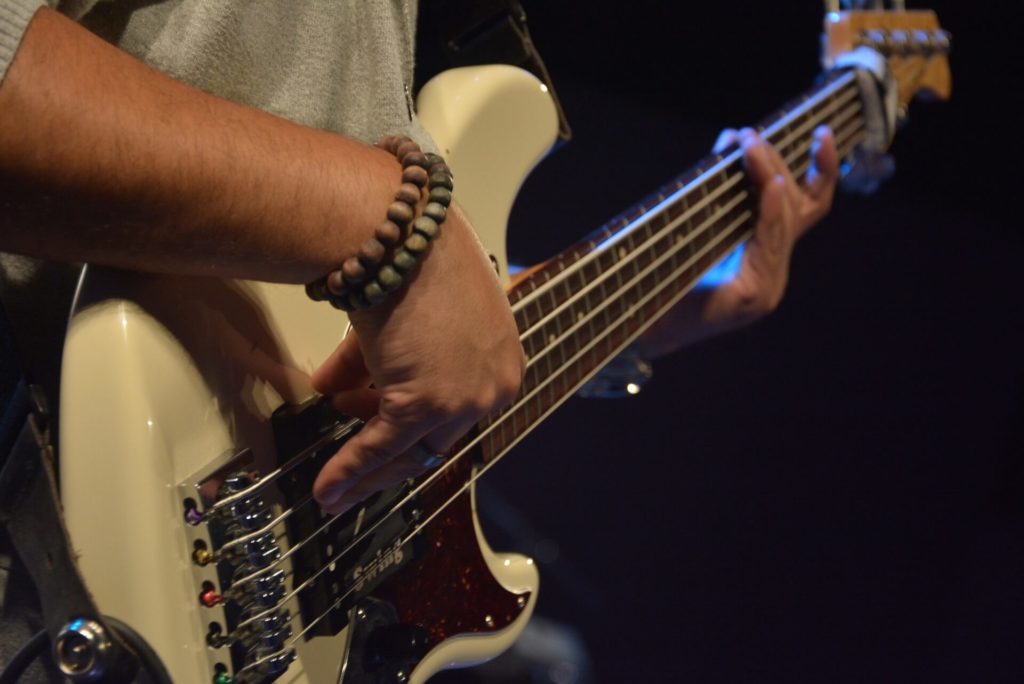 Time also changes the music
So the parameter "place" has been joined by "fellow musicians". Let's see what else is added… 🙂
Sweet Dreams – This song originally comes from the Eurythmics, from the 80s. The original conveys a completely different feeling than the very minimalistic recording by Peter and me. So we can add time as a moment of change to the first two parameters. Playing the same song at the same place with the same musicians, but ten years later….. would definitely result in something different. They also say: "You can't cross the same river twice"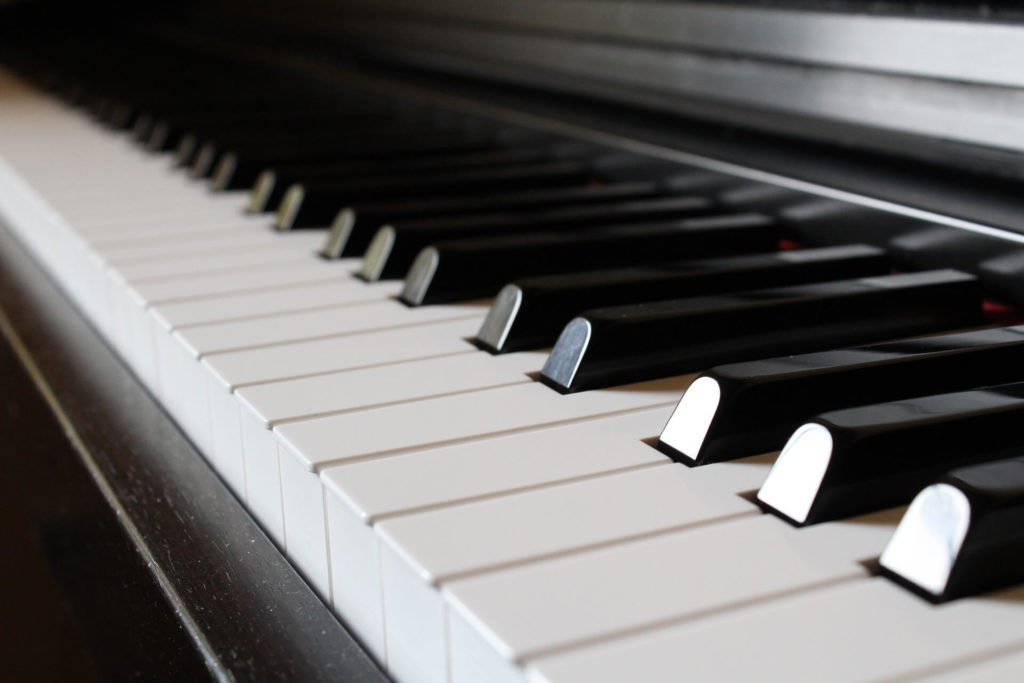 It also depends on the fellow musicians (of course)
Another very well-known musician on the scene in Halle at that time was the pianist Volker Kruschinsky. Many knew him because he led the jazz choir at the conservatory and was notorious for his incredibly good (and sometimes merciless) ear. Sadly, he passed away a few years ago. I was very lucky to perform with him frequently as a duo and learned a lot from him. I still have some studio recordings from that time. I have prepared a few excerpts for you to listen to. They seem to me like little treasures from a bygone era.
Angel Eyes:
Maybe you know the version by Sting, which I love very much. Another parameter point comes to mind: It makes a big difference with many songs whether they are sung by a man or a woman. Somehow the content can shift very easily in terms of gender. Right?
Cold Outside:
One of the very few recordings where Volker also sings. I take my hat off to him, because I know how hard it is to play the piano and sing at the same time. I chose the part for you where we improvise together. I used my voice here in a very atypical way because the piece has a Marilyn Monroe character.
Summertime:
No musician can get past this wonderful classic from "Porgy and Bess", especially as it is often played at jam sessions. The original (1935) has musical character, although "Porgy and Bess" is actually listed as an opera. Volker came up with the brilliant idea of borrowing the rhythm from "Cantaloupe Island" and thus giving the piece a special character.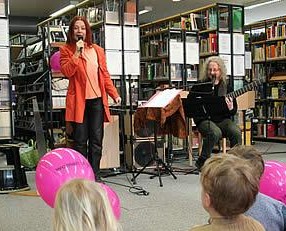 Who is the music aimed at?
I'm now jumping ahead a little in the timeline. Around 2008, still in Halle, I concentrated a lot on folk and children's songs. If you read the article "Darf eine Hessin jodeln" (Can a Hessian yodel) carefully, then you already know "Dornröschen" (Sleeping Beauty), one of the self-written songs from my children's programme at the time "HänschenKlein goes Jazz" . I almost believe that there was and is so much jazz in the air in Halle that even the folk and children's songs are inevitably coloured by it. And here hides a parameter that is often overlooked (or overheard): Music changes automatically depending on who it is addressed to. You sing differently for children than for adults. Do you? Here is another excerpt I found in the archive, a live recording from my children's programme:
Wenn ich ein Vöglein wär: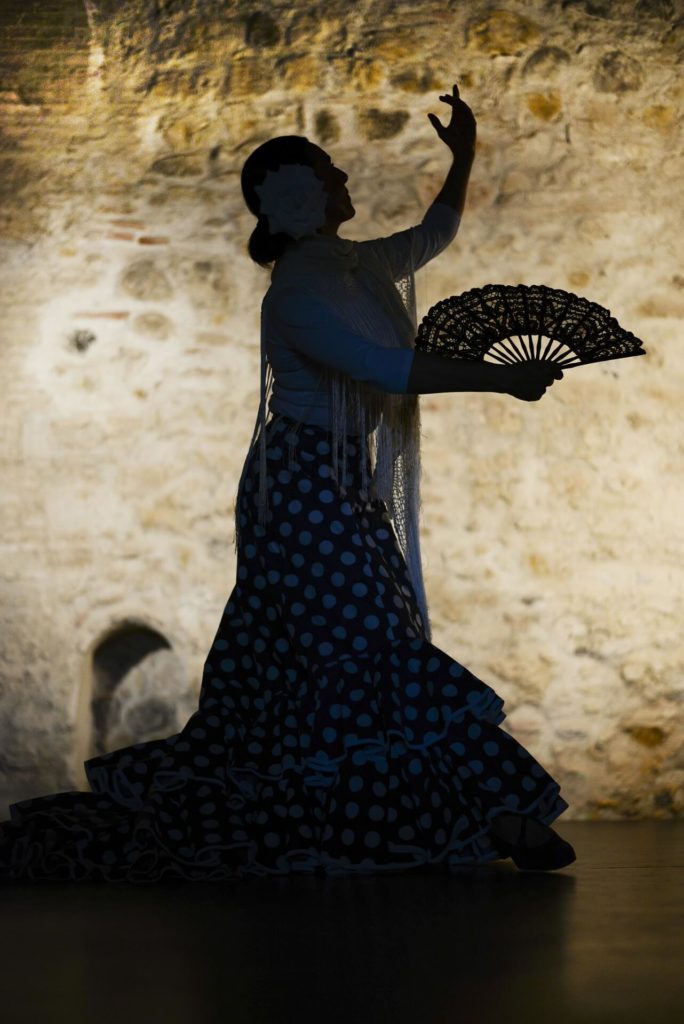 It's Spanish in Lanzarote
So now, for a change, I'm not hopping back and forth on the timeline, but to another place. After I discovered street music for myself, I gradually acquired a small repertoire that I can perform on my own, without other musicians. You've already heard me play the accordion. But I often accompany myself with my guitarlele. This is a guitar that is as small as a ukulele. (see second photo)
Especially on Lanzarote it is often used. Because Spanish is spoken there, I have gradually learned some Spanish songs. Here is an excerpt from "La passion", a Cuban bolero. Of course – how could it be otherwise – a love song. I often played this piece on the markets of Lanzarote. The recording, however, was made a little later in the studio in Halle. Vincent Wiek supported me wonderfully with his guitar and conjured up a Spanish flair. Thanks Vince. 🙂
La passion:
In the following song you can also hear Vincent on guitar, this time without my guitarlele. It's a very sad but also very beautiful lyric, describing how a woman slowly steps into the sea out of lovesickness and never returns.
Alfonsina: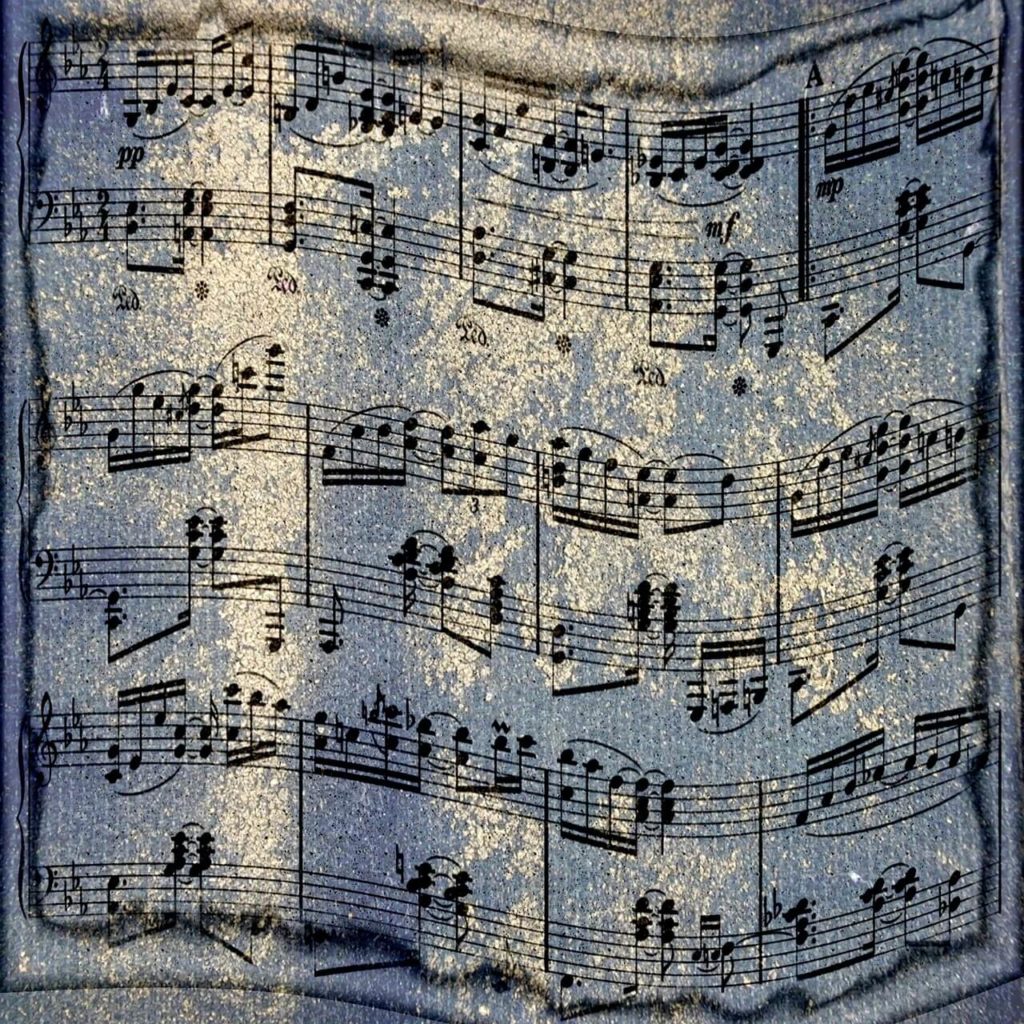 In Germany it's also German for a change
Now, for a change, something German. The following song was also recorded in the same studio as Peter and Vincent. I recorded it alone with my guitar, just as I would perform it on the street. However, I used the technique to sing a second voice over it. The original is by Bette Middler from the film "The Rose" (well worth seeing). Hardly anyone knows the German version I'm singing here, so it's a bit of a rarity:
Die Rose: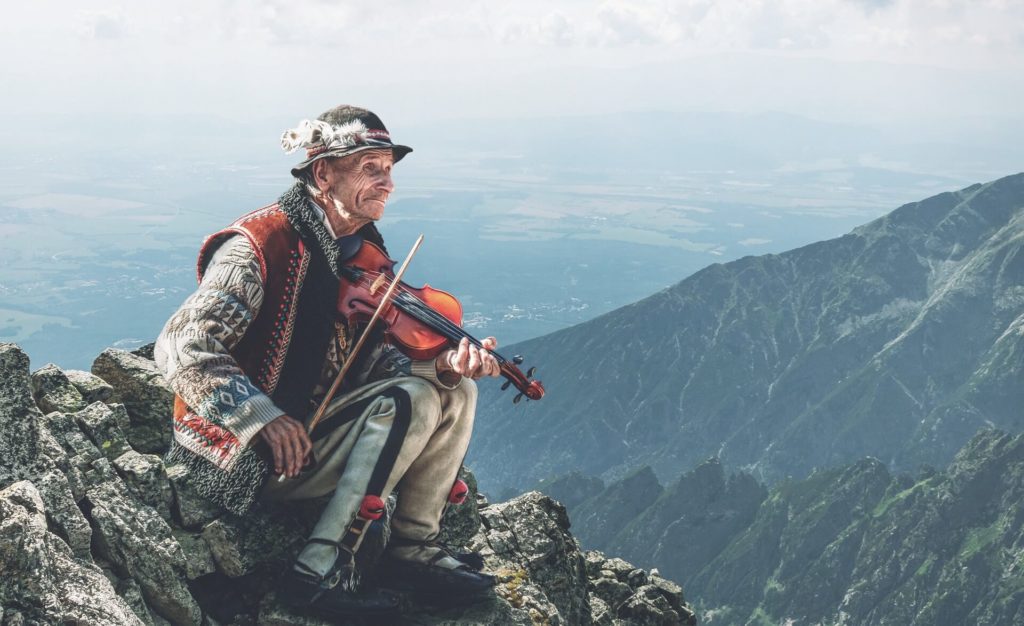 …and in the mountains there is yodelling
If I'm already listing so many different musical directions, then of course a little yodel from the Alpe di Siusi can't be missing. In "Darf eine Hessin jodeln" (May a Hessian yodel) you have already heard a lot in this direction. Here is another little gem, once again with Peter Häseler on bass. 🙂
Berge: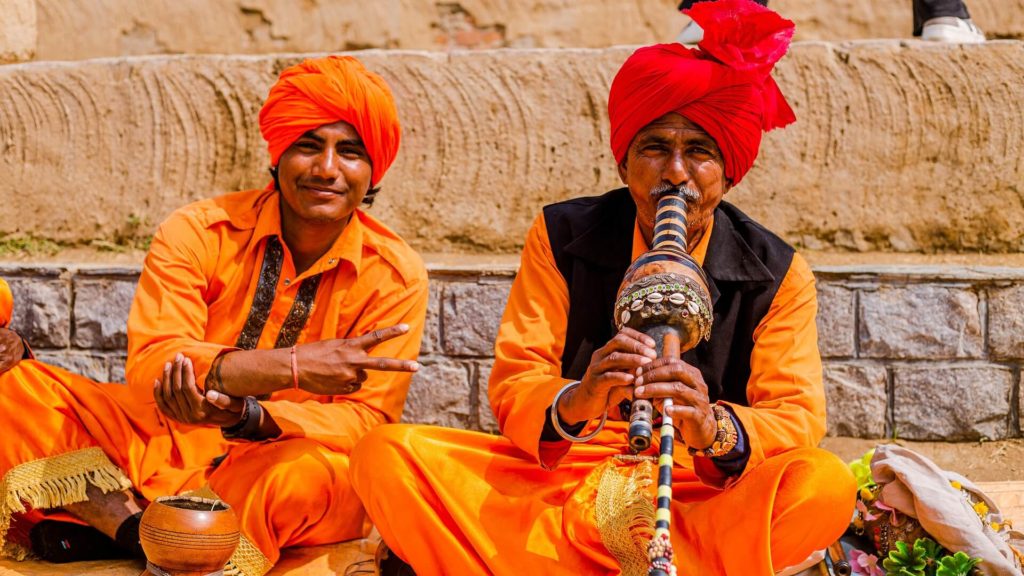 Desert Blues
And what happens when I'm standing alone in one of the big underground Lawa caves on Lanzarote and the sound of this primeval place fascinates me so much that I can't help but sing? Here you can listen into the "desert blues". Close your eyes and let the camels pass by….
Desert blues:
Never ending story…to be continued
Actually I wanted to keep this article a bit shorter for a change, but apparently that is against my nature. Every day I find yet another shot that would fit into this article. For example, I did paid studio work for a while, so I sang on other people's projects. Somewhere I should still have something from that time. Again, that was totally different stuff, some of it disco and dance music, which normally doesn't necessarily come up in my programmes. Musically, I'm drawn in other directions. Nevertheless, singing in was fun and here and there I sound like an opera singer. 🙂
At this point I'll just make a point…. Maybe there will be a sequel later on……
🙂